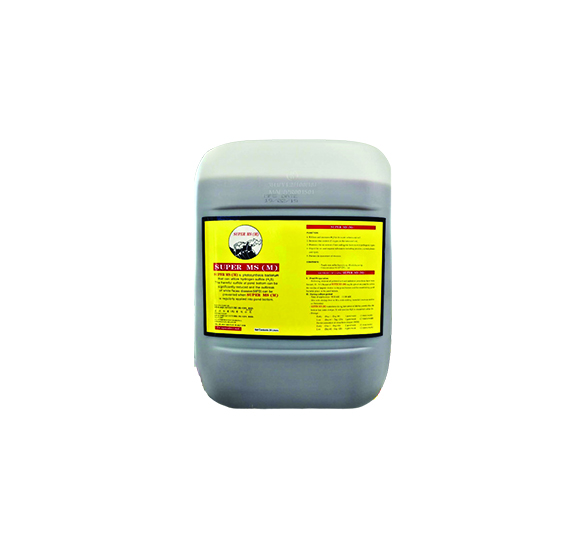 Function
A bio-converter that utilize and decrease hydrogen sulphide (H2S) gas. For decomposed and bio-cleaning purposes from pond bottom, ↑O2. Digest the unused organic substances including proteins, carbohydrates, and lipids. Water probiotic to stimulate the growth of beneficial (non-pathogenic) bacteria.
Dosage
Cultivation period
Doses
Day 1- Day 60
1 ppm/week (1 time/week)
Day 61 – Day 120
2 ppm/week (2 times/week)
Note
1. Can be used as natural feed by the shrimp
2. Take time (72-120hrs)
Composition
-Purple sulphuric bacteria e.g., Ectothiorhodospira sp.
-Concentration = ±109 CFU/ml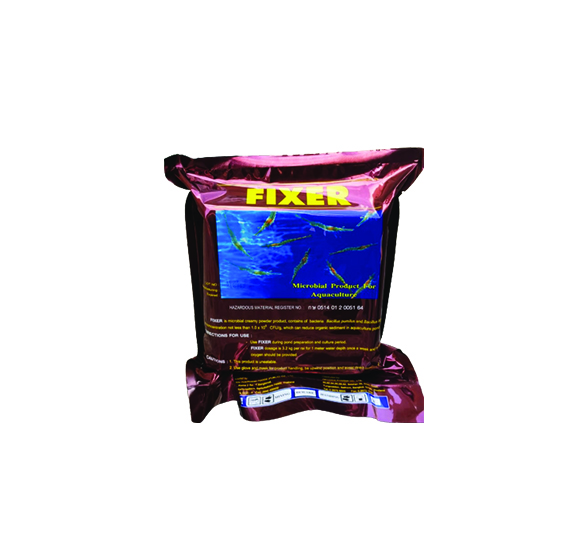 Function
A strong organic substances degradation ability, helps to restore stable microbial balance and healthy ecosystem after water treatment. It balances water quality, pH and alkalinity.
Dosage
Dosage: Apply 6kg/ha daily for 21 days prior to stocking.
Note
Can be apply with Super MS and biotic
Composition
B. subtilis& B. pumilis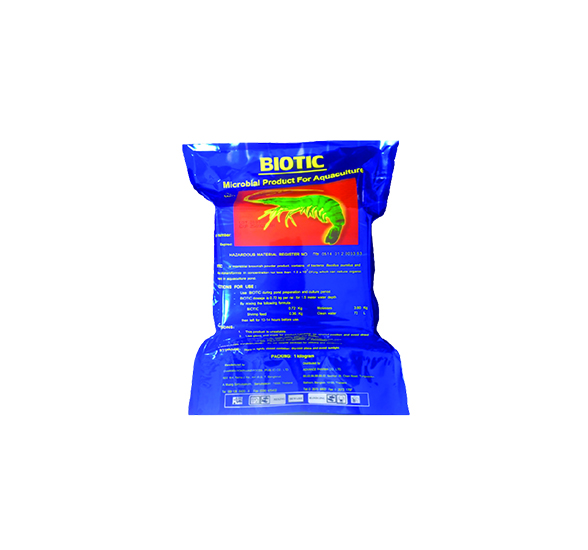 Function
Bio-control Bacillus, great inhibitory abilities against pathogenic bacteria especially luminescent Vibrio sp.
Dosage
Vibrio count in pond water
Doses
Less than 100 CFU/ml
3 kg/ha/week
100-500 CFU/ml
6 kg/ha/week
>500 CFU/ml.
12 kg/ha/week
Composition
B. Subtilis & B. pumilis
BIO-REDOX (5KG×4BAGS/CTN)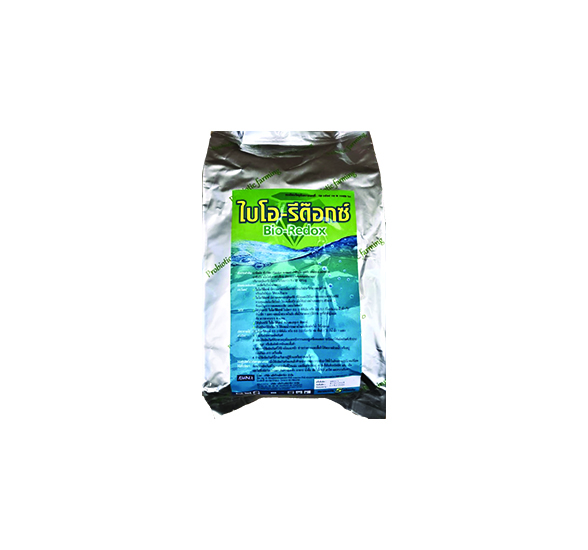 Function
Support bio-augmentation process which degrading H2S (toxic) to S (non-toxic), within 15-30min and stimulates competitive exclusion to pathogenic bacteria. Helps improving water quality (pH, alkalinity, DO, water colour…).
Suggestion
Routinely apply once or twice a week to maintain the concentration of heterotrophic microorganism.
Composition
B. subtilis, B. pumilus, B. amyloliquefaciens
BIO SOLUTION (5L×4DRUMS/CTN)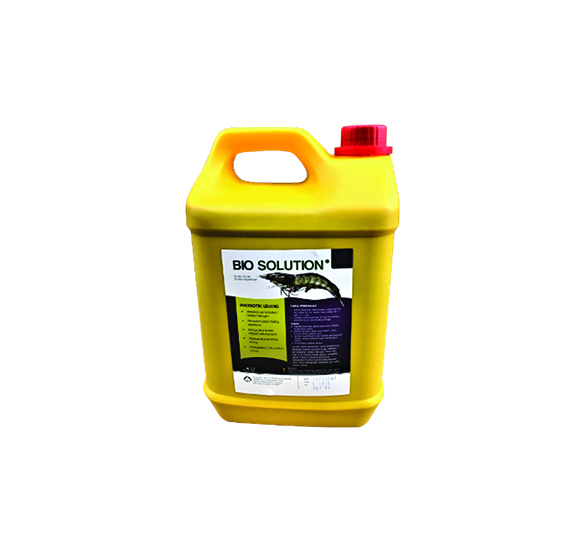 Function
Contain various type of Bacillus strains to control Vibrio sp. and Vibrio Parahaemolitycus.
Dosage
10ml mix with 1kg of feed and air dried for 15-20min
Note
Apply in pond with 0.5ppm once a week from DOC1 until harvest.
Apply 1 meal/day from DOC20 until harvest.
Composition
Bacillus subtilis, Bacillus megaterium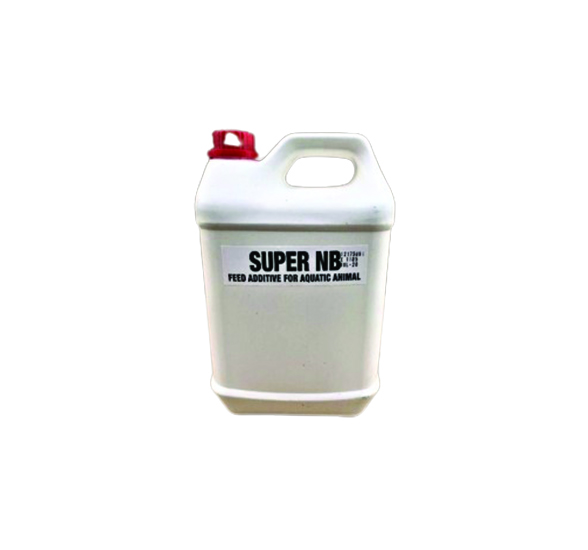 Function
It can utilize NH3 & NO2. Reducing stress and disease susceptibility, increase beneficial microorganism communities/ Prevent the formation of pathogenic bacteria phase. Turning nitrogen waste to essential nutrients for phytoplankton growth.
Dosage
Cultivation period
Doses
Day 1- Day 60
0.5 ppm/time (every 3 days/time)
Day 61 – Day 120
1-1.5 ppm/time (every week/time)
Suggestion
Time of application 9am – 11am
Composition
B. subtilis, Nitrosomonas sp., Nitrobacter sp., Pseudomonas sp.