Hemexol Virucidal Powder (5kgx4DRUMS/CTN)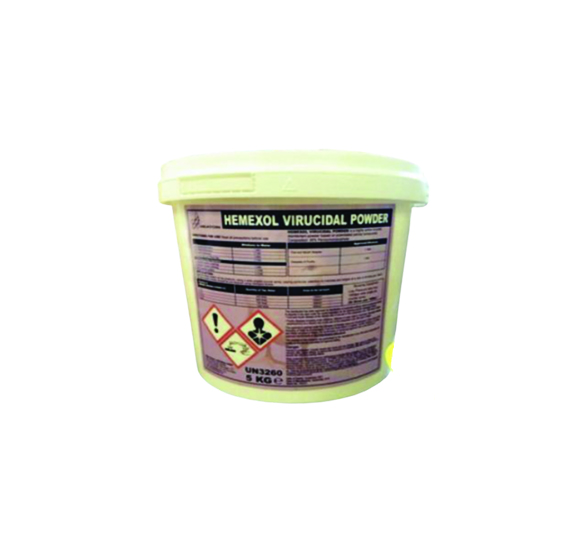 Function
Extremely powerful, broad spectrum virucidal disinfectant for livestock housing, equipment and general farm use. It is specially formulated for disease control in all types of livestock production against bacteria, viruses, fungi and mycoplasma.
Dosage
– For water disinfection before stocking, apply 2ppm
– During culture, 1ppm/week can inhibit Vibrio parahaemolyticus (VPA) and virus to reduce pathogen
– For spray to disinfection, 1,000-2,000ppm.
Composition
Pentapotassium bis (peroxymonosulphate) bis(sulphate), Dipottasiumperoxodisulphate, tetra[carbonato(2-)]dihydroxypentamagnesium
Biosol 300 (4Lx4DRUM/CTN)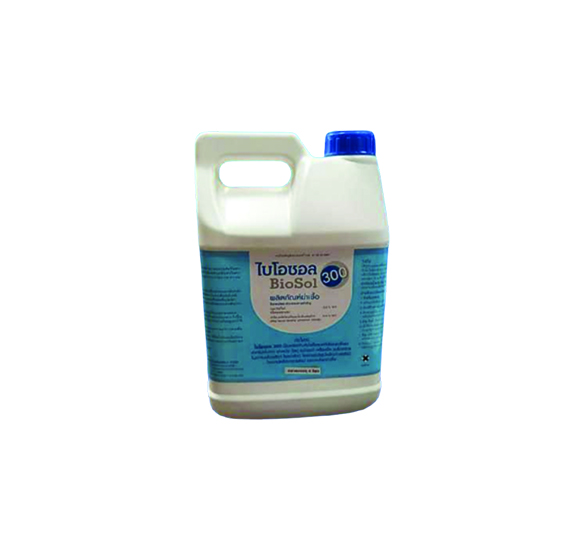 Function
A bactericide and fungicide that suit for disinfectant pond, general surfaces and equipment. To eliminate pathogen on HDPE sheet, then rinse with clean freshwater.
Dosage
– Spray with dose 2,000ppm
– During culture: Spray surrounding twice per week until DOC80
Composition
Glutaraldehyde, Alkyl benzyl dimethyl ammonium chloride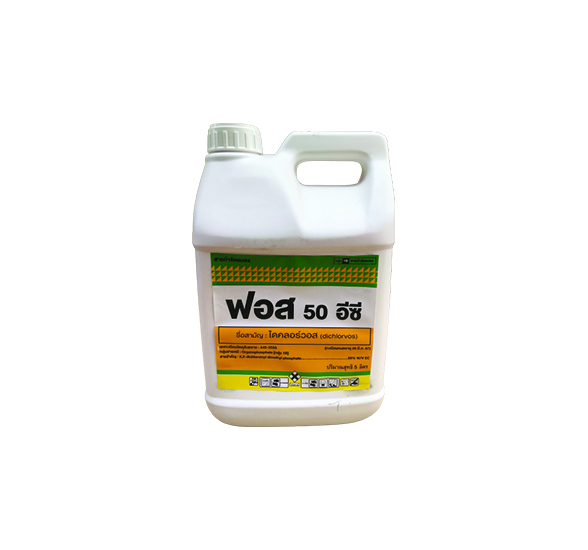 Function
For water treatment to control and killing carrier or vector of viral disease in shrimp ponds.
Suggestion
1. Unhatched stage: Run aerators 1-2 days
2. Maintain adequate pH ≥7.5
3. Before stocking: Leave treated water 5-7 days
4. Other disinfectants may use at least 3 days after applied
5. Only stocking after 10days applied
6. Spray at culture pond bottom or main road to eliminate disease carrier (crustacean)
Composition
Dichlorvos (2, 2-dichlorovinyl dimethyl phosphate, DDVP)
POVIDINE 125 – (20L/DRUM)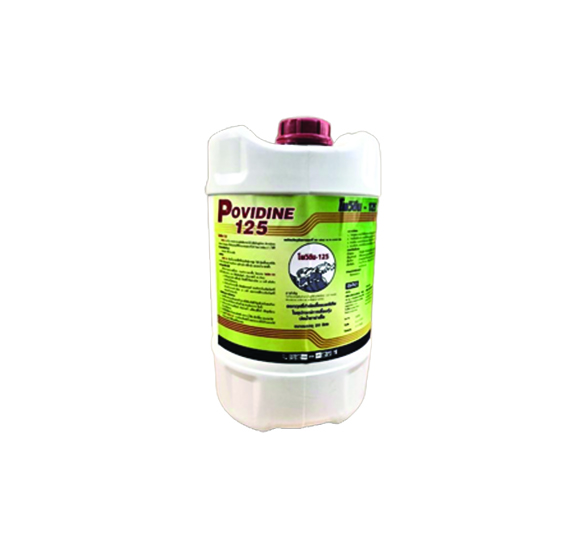 Function
For water treatment purpose. Control fast growing pathogenic bacteria. Effective disinfectant for eliminate bacteria apply to wheel, rubber boots and equipment in nursery.
Dosage
Culturing condition
Dosage
Water preparation
10-20ppm
During culturing
5-10ppm
Composition
1.25%W/W Povidone- iodine complex